A while back I posted a few website that I frequent and I thought people would like. Here is a few more that I think everyone can enjoy:
Digital Radio Central– a great forum for all forms of digital content.
Woot.com– a cool site that posts a daily deal
TigerDirect.com-a top computer and computer related retailer worth checking out.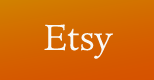 Etsy.com-"Your place to Buy and Sell all things Handmade".
TheHottestGadgets.com– "your source for some of the hottest gadgets on the planet. We post useful, and interesting information about gadgets and technology."
If anyone has any cool sites they visit, feel free to post them in the comments!